What's The Difference Between Smoothies and Elixirs?
I love sharing pieces with friend and fellow superfood lover, Dr. Jesse Chappus! This is a great post on how to utilize the two on a daily bases and get the biggest bang to propel you through your day, happily and sustainably!
The awesome post below is written by Jesse, himself, and I contributed. His readers really enjoyed the info, I hope you do as well. Please be sure to comment below on your thoughts as well as post which is your favorite, elixir, smoothie, or both?! :-)
Smoothies and elixirs are both highly nutritious beverages that can be incorporated into your healthy routine!
Smoothies have become extremely popular both within and outside the health world. You would be hard pressed to find someone who had no clue what the term smoothie means.
On the other hand elixirs are not so commonplace. In today's post I'll shed some light on elixirs and why they're hugely beneficial for your health.
Lets start by comparing these two nutritious drinks!
Elixirs vs. Smoothies
Elixirs These drinks are made in a blender – a high speed blender such as a Vitamix or Blendtec work best.
The base of an elixir is
a warm/hot herbal tea. A couple of my favourite teas to use are yerba mateand Spring Dragon. Other components of the drink include a fat and a sweeter – my preferences for these are coconut oil and honey. At this point feel free to add in other superfoods of your choice such as cacao, maca, protein powders etc.
Blend this concoction together and you are good to go!

Elixirs make for a great morning drink following a litre of filtered water after waking up. They can be enjoyed anytime though – just watch how much cacao you have before bed
Smoothies Smoothies are a blended drink as well.
They usually begin with a water or nut milk base – chilled herbal teas work well too. The main components of a great smoothie are fruits (frozen or fresh), vegetables (green leafy veggies work well) and a sweetener. There are many healthy sweeteners to choose from – honey, maple syrup and stevia all work well. To this base you can experiment away by adding all sorts of superfoods such as chia seeds, spirulina and maca. Protein powders, raw eggs and nut butters are also great additions to a smoothie – the possibilities are truly endless.
Blend the ingredients together and your smoothie is ready to drink!
So, in summary, you can see there are a lot of similarities between the two drinks. Notable differences include that elixirs are generally less dense, have no fruit or leafy greens, have an herbal tea base and they are served warm.
I asked nutrition specialist/coach and friend Gabrielle Brick to speak on elixirs and smoothies…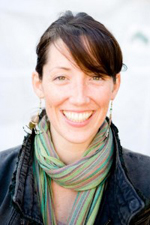 "Elixirs are libations meant to nourish the body on multiple levels. They are a compound creation of nutrients, vitamins, and minerals. While I enjoy both elixirs and smoothies on a daily basis, each one serves a VERY specific role. My smoothies are thick and offer fiber, protein, fat, and carbs from whole fruit. My elixirs, on the other hand, serve as a tonic, a medicine, or both. An elixir, much like a smoothie, powers you up for hours before needing to refuel; an elixir takes nourishment to the next level. If you are truly seeking the next level in nutrition, consider imbibing on an alchemical libation that is sure to set your heart on fire."
Here is a simple elixir recipe you can try at home.
Cacao Superfood Elixir Recipe
Ingredients (organic):
1 tsp raw honey
1 tsp coconut oil
2 tbsps of "The Glow" superfood powder by Sun & Moon Organics. "The Glow" contains – heirloom cacao powder, heirloom cacao nibs, lucuma powder, mesquite powder, maca powder & vanilla bean powder.
2 cups of Spring Dragon Longevity Tea – regular gynostemma tea will also work
*Instead of using "The Glow" superfood powder you can substitute it for some cacao powder along with your other favourite superfoods to taste.
Directions: Blend the above ingredients together until smooth. Serve warm in your favourite mug!
Enjoy this elixir any time of the day for a healthy boost in nutrition and energy!
Elixirs and smoothies each provide a unique array of nutrients for YOUR body! So experiment with both and experience the amazing health benefits!
Share you favourite smoothie and elixir recipes in the comments section below. (Yes please <3 GB)
In health! Jesse
(Jesse Rocks and you should check out his site! )
http://drjessechappus.com/whats-the-difference-between-smoothies-and-elixirs/